Top 50 Male Models Biography
A model is supposed to entice people to buy or patronize something, which brings us to this list. Though there are hundreds of male models booked for very good jobs everyday, only a choice group achieves that elusive ideal, booking those maximum visibility campaigns and editorials, shot by the world's most influential photographers.
They are the pretty faces on television, ramp, magazine and those giant billboards in ads for the star-making fashion giants (Calvin Klein, Tommy Hilfiger, DKNY, Gucci, Versace, Hugo Boss, Prada etc.). They are the stars of both the Audio Visual, broadcast and print advertisements.
In this post, we have selected Famous Top 50 Male Models in the world. All guys are young, smart and attractive by physic and face beauty. Everyone has graceful personalty and charm by his profession and talent. We hope so! you will be like our efforts for pictures selection of top fifty models of the world.
Matthew Gray Gubler is an American actor, director, photographer, painter and former fashion model. He was born on March 9, 1980 in Las Vegas, Nevada, United States to Marilyn Gubler and John Gubler. His mother is a rancher and political consultant and her father is an attorney. He graduated from Las Vegas Academy of International Studies. He earned his film directing graduation degree from New York University's Tisch School of the Arts. Later he attended the University of California, Santa Cruz. While he was studying at NYU he met a model scout and soon he started working with DNA Model Management. On models.com he was ranked No. 46 in the list of top 50 male models. During his modelling career he landed the role of Nice in the film The Life Aquatic with Steve Zissou in 2004. In 2008 he made his appearance in the film How to Be a Serial Killer in which he played the role of Bart. He rose to fame for his role as the criminal profiler Dr. Spencer Reid in the CBS television show Criminal Minds for which he has also directed 6 episodes. He divides his time between Los Angeles and New York. In 2009 he dilocated his knee when he was dancing.
Francisco Lachowski (born 13 May 1991, Curitiba, Brazil) is a Brazilian model. Lachowski started his career in 2009 when he won a modeling contest in São Paulo, for which he was awarded a contract with Ford Models. In 2009 he did his first runway shows in Milan and Paris, walking for designers like Gucci and Dior Homme. Lachowski is currently the highest ranked Brazilian at 16th on 50 Top Male Models.
He has walked for numerous shows including Versace, Dolce & Gabanna, D Squared, Gucci, Roberto Cavalli, Mugler, Armani and many more and opened for shows such as Ermanno Scervinno. Lachowski has also appeared on several magazine covers including Homme Essential, Carbon Copy, Made in Brazil and Chaos. Alongside this he has appeared in high fashion editorials for GQ, V, Vogue and FHM. Lachowski has also proved to be popular in campaigns for DKNY jeans, Lacoste, Armani Exchange, Etro, Dior and D Squared.
Parker Gregory, born in 1987, in Houston, Texas, is an American model of Sicilian and Irish descent.
Parker Gregory
Gregory is currently one of the most sought-after models, ranked Top 50 male model in the world (as of 2008).
Thanks to his girlfriend, also a model, who introduced him to her agent, Parker entered the world of fashion in 2007 through the agency "Click". He has since done numerous ad campaigns with stellar clients such as "Tommy Hilfiger", "V Man", "Mario Testino", "Adidas", "POP", "Arena", "Chanel" and "Karl Lagerfeld".
Parker is an easy-going, down-to-earth guy. He likes to sleep, do sports, drive cars and spend time with his family and friends.

According to Parker, the five words that best describe him are: energetic, boisterous, sociable, ironic and affectionate.
Nael started his career few years back and then he left the fashion world and he started something else and now he is finally back, but that break is proving a horrible mistake for he still seems new and he still making his ways to the top position, but I am sure he is going to be on top soon cause he has that talent and those look which make people feel that that's who can make their dress look stunning. Nael has worked with all the top designers including Amir Adnan, Munib Nawaz, Cross Roads, BIG, Labels, Levis, etc an I heard he just signed a international brand too.
Wajahat is very new in this world of fashion, but still he is working very hard and making his way to success and the gurus of fashion industry are expecting him on top and they think that he has very versatile talent and they think that he has picked the right perfect career for himself and he is a very hardworking loyal good looking man and that is what fashion industry want to see to make some Number 1.Dillon Parkes, born in 1990, in Ft. Lauderdale, Florida, USA, is an American model.Parkes got his career start in life working for the United States Navy as a Religious Petty .Devin Paisley, born in 1985, in Cape Town, South Africa, is a South African model.
The dark blonde haired, 6-foot-1 hunk was discovered when an ex-girlfriend made him go into an agency and it all progressed from there.
Paisley has done editorial work for "Esprit", "AlanRed", "Jean Paul Sports" and "Humor", among many others.
His dream campaign would be "Hugo Boss". He likes food especially German food: schintzels, bratwurst, sauerkraut. If he wasn't a model, he said he'd be a photographer.Derek Theler, born in 1986, in Fort Collins, Colorado, USA, is an American actor and model.
Theler started his acting career in 2009, starring in several minor roles in TV series such as "The Middle," "Cougartown," and "The Hills". He also auditioned for "Captain America" but wasn't cast.
In 2012, Theler landed his first recurring role when he was cast in the ABC Family comedy, "Baby Daddy", playing the brother (and roommate) of a guy who finds out he's a father when someone drops a baby off on their doorstep.
In between acting gigs, Theler appeared as a model in TV commercials. He first landed the coveted "Coke Zero" Commercial in 2009. This then followed by a campaign for "State Farm", in which he played a hot guy who is 'sensitive' and has a 'dark side.'
For fun, Theler enjoys playing football, swimming and riding his motorcycle.Danny Schwarz, born on April 17, 1986 in Croydon, England, is a British model.
This young Englishman's rapid rise with over 5 campaigns in 2009 catapults him onto the request list of all big-name advertising clients.
Dashingly handsome – square jaw line, blue eyes – with a dazzling charm, Schwarz was featured prominently in "D&G", "Armani Jeans", "Barney's", "Calvin Klein" and "Pepe Jeans "campaigns. But he is perhaps most known for fronting campaigns for "CK Jeans", a 50ft. billboard in Times Square.
Schwarz has since managed to waltz down just about every runways in the world, such as elite runways of Paris, London, Milan and New York for big designers such as "Versace", "Roberto Cavalli", and "Perry Ellis", among others.Domenique Melchior, born in 1982, in Vienna, Austria, is an Austrian tennis player turned model.
Melchior was discovered at the age of 17 when he entered a modeling contest.
The 6-foot tall stunner has since modelled for "Ravazzolo" Fall Winter advertisement shoot, "Mabrun" Fall Winter 2011.12 and graced the cover of Cosmopolitan Calender 2011, as well as the Cosmopolitan Germany 2012 calendar.
Since Melchior used to be a professional soccer player – sport is his life which he does almost every day from gym to skating from tennis to volleyball.Dmitriy Tanner, born in 1990, in Russian Federation, is an American model.
Top 50 Male Models Tumblr Face With Tattoos With Clothes In Suits With Long Hair With Beards In Casual Wear Images Photoshoot
Top 50 Male Models Tumblr Face With Tattoos With Clothes In Suits With Long Hair With Beards In Casual Wear Images Photoshoot
Top 50 Male Models Tumblr Face With Tattoos With Clothes In Suits With Long Hair With Beards In Casual Wear Images Photoshoot
Top 50 Male Models Tumblr Face With Tattoos With Clothes In Suits With Long Hair With Beards In Casual Wear Images Photoshoot
Top 50 Male Models Tumblr Face With Tattoos With Clothes In Suits With Long Hair With Beards In Casual Wear Images Photoshoot
Top 50 Male Models Tumblr Face With Tattoos With Clothes In Suits With Long Hair With Beards In Casual Wear Images Photoshoot
Top 50 Male Models Tumblr Face With Tattoos With Clothes In Suits With Long Hair With Beards In Casual Wear Images Photoshoot
Top 50 Male Models Tumblr Face With Tattoos With Clothes In Suits With Long Hair With Beards In Casual Wear Images Photoshoot
Top 50 Male Models Tumblr Face With Tattoos With Clothes In Suits With Long Hair With Beards In Casual Wear Images Photoshoot
Top 50 Male Models Tumblr Face With Tattoos With Clothes In Suits With Long Hair With Beards In Casual Wear Images Photoshoot
Top 50 Male Models Tumblr Face With Tattoos With Clothes In Suits With Long Hair With Beards In Casual Wear Images Photoshoot
Top 50 Male Models Tumblr Face With Tattoos With Clothes In Suits With Long Hair With Beards In Casual Wear Images Photoshoot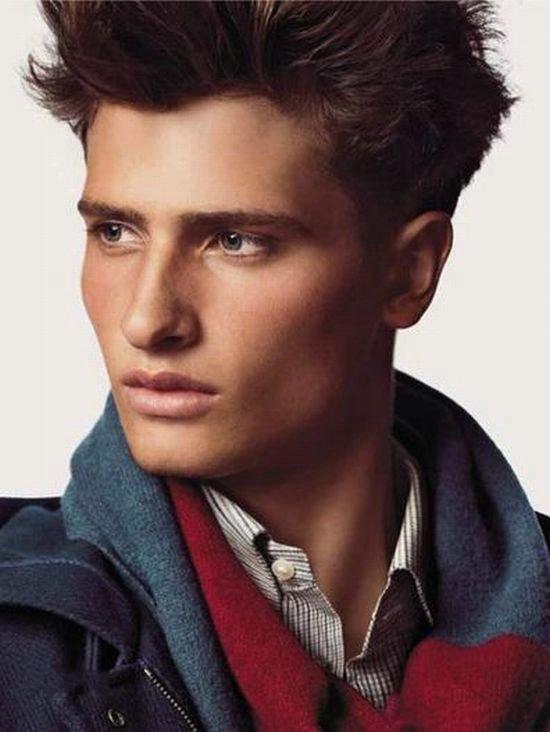 Top 50 Male Models Tumblr Face With Tattoos With Clothes In Suits With Long Hair With Beards In Casual Wear Images Photoshoot
Top 50 Male Models Tumblr Face With Tattoos With Clothes In Suits With Long Hair With Beards In Casual Wear Images Photoshoot
Top 50 Male Models Tumblr Face With Tattoos With Clothes In Suits With Long Hair With Beards In Casual Wear Images Photoshoot